How To Purchase A Plaque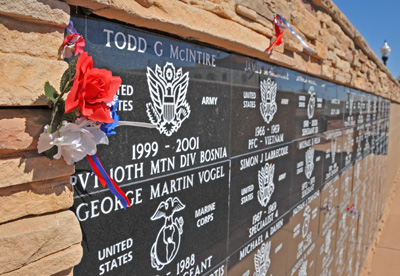 Each plaque honors active, former or retired service members. The plaques have the veteran's name, date of service, rank and service emblem.
Each plaque is eight inches high, 16 inches wide, and costs $150.
To order a plaque or for more information, call the Yuma County Chamber of Commerce office at: 928-782-2567.